Earlier this week, my
Aquarium Screensaver
was released to the channel store. Below is a description of the screensaver and some screenshots for those interested. I'd love to hear your feedback!
Turn your television into a relaxing aquarium or a stunning living oil painting with a variety of tropical fish and a dynamic and colorful coral reef. Also know the time and weather at a glance with a handy on-screen clock and weather display!
Features include:
A variety of colorful tropical fish
A dynamically generated coral reef
Onscreen time and weather display
Informative information overlays for new content as it enters the screen
Getting bored with the same old fish and environments? Additional themes and content are also available for purchase via the custom settings screen.
You can add the screensaver via the channel store, or directly via this link::
https://owner.roku.com/add/Aquarium
The price for the screensaver is
$1.99
. Prices for add-on content varies.
NOTE: Unfortunately, due to device limitations, this screensaver is only available for Roku 2 devices.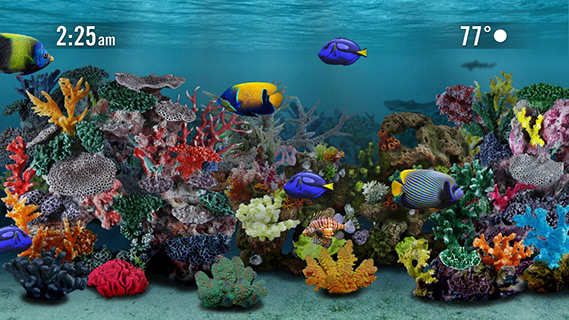 Tropical Fish Theme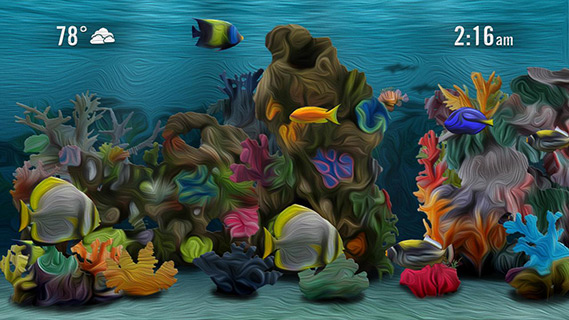 Tropical Fish - Oil Painting Theme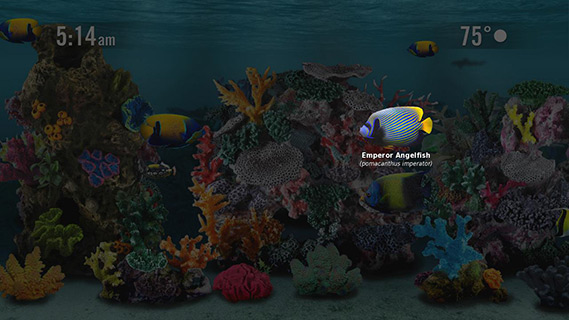 Information Overlays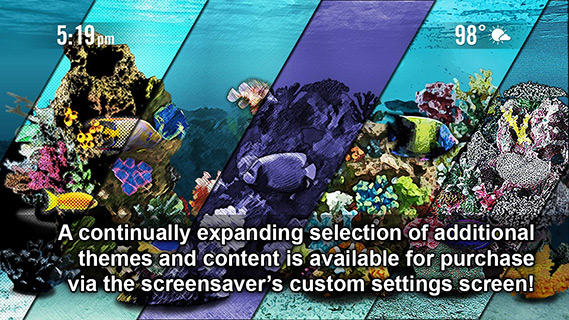 Additional Content